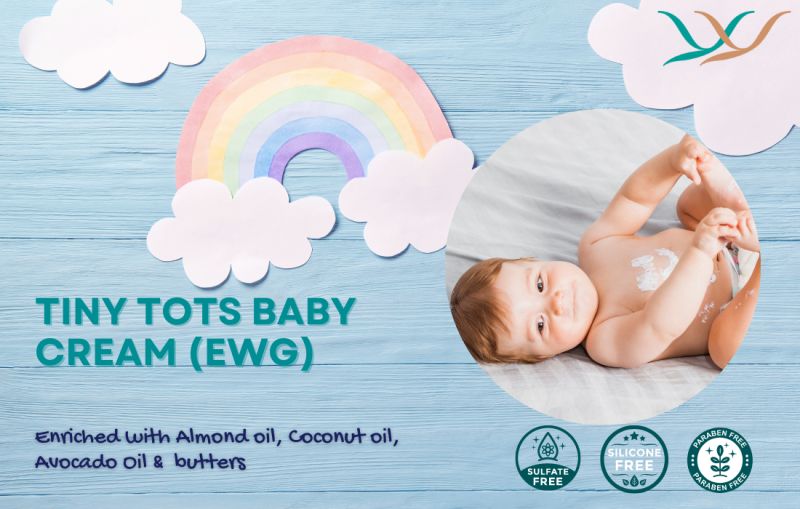 Introducing TINY TOTS BABY CREAM (EWG)
Delicate and pure, our baby cream is a nurturing blend of nature's goodness! Enriched with Almond oil, Coconut oil, Avocado oil, and nourishing butters, it's designed to keep your little one's skin soft and supple, naturally.
EWG Verified for safety and transparency, we take pride in crafting this gentle formula for your precious bundle of joy. Say goodbye to worries and hello to all-natural care!
Embrace the goodness of Mother Nature with TINY TOTS BABY CREAM (EWG). Love and protect your baby's skin the way nature intended.